KES SESSIONS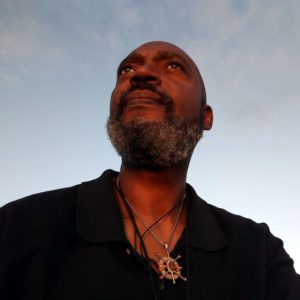 I am a Krystic Energy System (KES), Level II Certified Server. I have completed the training and certification required to hold the title of a Krystic Server level II.
I am available to provide these powerful transformative sessions with all who are guided to this advanced, Universal and Cosmic energetic modality.
What is KES?.
"The Krystic Energy System is a miraculous gift that is here to deliver humanity to the Golden Age." ~Shekinah & Sananda Kryst, Founders
The Krystic Energy System is a newly manifested technology that Shekinah and Sananda have brought from the future timeline of Earth's Golden Age.
KES is a comprehensive Energy System that utilizes the Krystic Field of Consciousness in conjunction with advanced celestial technology, to work with your bodily systems and consciousness at the energetic level, where all misalignments start, and creates a balance and WHOLING as it realigns us to our soul's energy and purpose. That is why it is said that KES is not a healing modality, as mush as it is a WHOLING modality.
It is the most advanced wholing modality available today on the planet and was brought from the future in order to assist humanity with a more rapid transformation into the Golden Age. Learn more about KES from Shekinah & Sananda themselves here.
TESTIMONIALS
I have done many KES sessions as part of my Level II certification process. Here are some testimonials from my session recipients:
"I had a KES session with Norman. He is an amazing, kind, compassionate soul that guided me through the session feeling so loved and cared.
The session was an incredible one where I got confirmation from my higher self talking to me. Since the session, I have felt a stronger connection with my higher self. After the session, I have had so many insights about my path. I am so grateful to him for this beautiful gift. With love and Light" ~XV
---
In my first session with Norman, he quickly put me at ease as he created a sacred space, an appropriate container for healing. Norman masterfully shared the processes that he would use during the healing so that I could relate to what was happening during each phase as they occurred. It was a beautiful co-creation. There is much awakening and understanding and innerstanding that is occurring as I integrate this healing. Norman, I have infinite gratitude for the privilege of your loving presence and divine healing process," ~Angelina A
---
" Hi Dear Norman,
For two days after our session, my urge for sweets/carbs increased and then abruptly went away. My juicer is once more on the kitchen counter where I have been making fresh veggie juices every day… something I had been putting off for some time.
I've also been experiencing whiffs of mostly floral aromas. They suddenly appear and disappear.

Many thanks for your assistance in moving through this ascension process. Many blessings for a successful certification.

In love, light and gratitude," Angela L
---
" I would highly recommend a Krystic Energy System session with Norman Love. He is a gifted energy practitioner. Thank you Norman for sharing the Krystic Energy System with me. Love and Peace," ~Christine G
---
"I have been trying to find the words to express or explain what happened after our session and there simply are none. My experience was very physical. Etherically physical. It took a great deal of surrendering to whatever was happening. I was being ""upgraded"" or integrated or pixelated or re-membering ""lost"" parts of my self? I truly have no words for what happened. I just surrendered and allowed while flat on my back, tears flowing and uttering thank you God mostly. It was pure magic, such joy. Such an amazing thing to experience. I'm so sorry. I truly wanted to be able to articulate so much better for you and I'm unable to. I am overcome again by the experience. Beautiful tears and such love emanating from my heart right now. I hope this will be enough for you to be able to send it in. Again, I apologize. I truly didn't know you needed this to go forward. I'm so appreciative of our session. I hope you can feel what my words attempt to express. So much love to you and for you Norman. Deepest gratitude. 🌹💎💜🙏" ~Dina D
---
"Mahalo for the KES session Norman. Your outline of the protocols in the beginning, and description of what was unfolding throughout the session, was both informative and professional. I appreciated you sharing the recorded session. I listened this morning and he energies transmit in the NOW. I also, did the clock and was in my heart, zero point🙏

When you first shared the beautiful codes, I connected and asked to receive all that was aligned to support my Highest good and felt the energies amp up. Energies flowed throughout the session as I visualized and felt them as you described each process. When the processes completed, I felt embraced with loving energies and peace-filled.

KES is a beautiful Blessing. 🙏" ~Rena O
---
RATE & SCHEDULING
$111 Per Session
Sessions are remotely Via Video Conference, unless you are physically local (Kauai) and desire an in person session. Recording available for all remote video sessions.
Once you have paid for the session below, I will promptly contact you and we will schedule your session. You can always contact me via eMail here or using steelpulsefan@gmail.com.
A Thousand Blessings