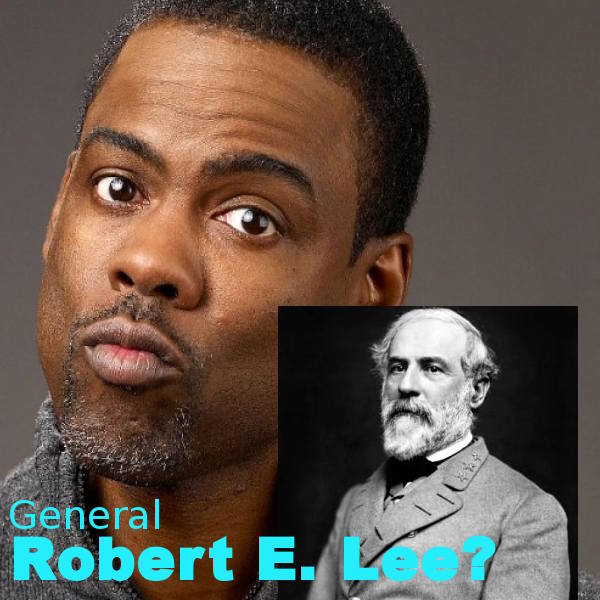 Knowing that I have the ability to recall my astral travels, my guides will often answer my questions in the Astral world or dream space at night.
Well unless I am mistaken, the things I saw in the Astral world last night, AKA "dreams," wound indicate that Chris Rock comes from an Oversoul who also has a life-stream, AKA past life" as General Robert E. Lee.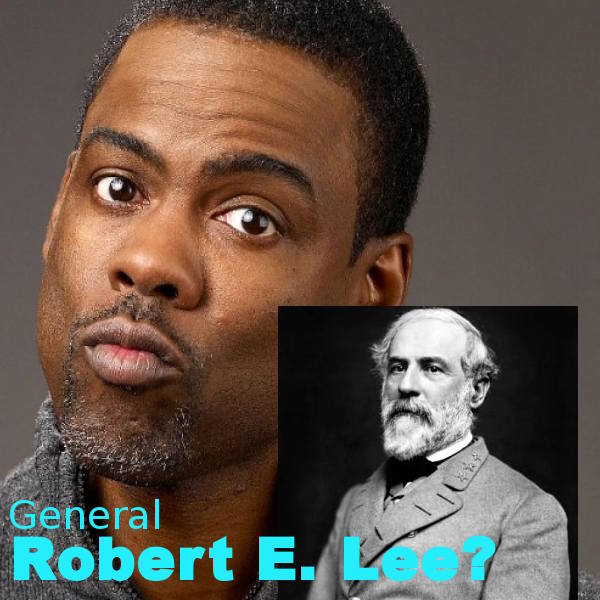 What I saw was myself standing with Chris Rock on a court, maybe a tennis court, and there was a bunch of us and we were all black, as Chris and I both are this lifetime. And we were playing a game, maybe baseball. People were running around the bases ET AL, and I was a catcher maybe and I was worrying that the ball may come my way and I would have to catch it.
Then someone fired or shot something into the air and I saw it land about 500 yards or so ahead in the woods. It landed with a fiery blast. I saw flames as it hit, kind of like a mortar would do as it hit the ground and explodes. Then a bunch of us had to run and retrieve or find the ball so we could continue playing maybe. I was with Chris Rock as we went to retrieve it. On the way, we saw someone on our side who was returning and saying that he could not find the ball.
So we went back or retreated. And when we were back on the court there was some of us who were still talking about it and we were not happy with leaving the ball out there, so we decided to go look for it. We went and searched in an area where I felt it landed. I found the hole and it was slightly larger than normal. Maybe 3 or four times the size of one of those light green tennis balls. It was still warm from the warm Earth from where it landed. I told everyone and we ran back to the court.
In a later scene I saw that me and Chris Rock went to a fence and he was talking to me about something and soon afterwards there was what seemed like a civil war reenactment scene. Or that is what I thought it was. I was just observing now. I saw Chris Rock in a uniform, maybe grey, and he was like a judge that watches the battle and does not take part but makes sure the rules were followed and reports his finding. I saw men in darker uniforms with rifles with bayonets pretending to stab the enemy guys with their bayonets. Chris Rock was running around observing and being kind of animated and comedic as he watched the action. That's all I can remember.
As I woke, I remembered that a few days earlier I had observed that Chris Rock had a very interesting demeanor, and I wondered who he was in a past life to make him like he is. I pondered that to have a life where you are bringing so much joy to the masses and having such a fun and easy life, has to be in order to balance a life that was as equally hard and on a similar national level where everyone on the planet at the time knew your name. So it seems, as often is the case, that my question was being answered in my astral sojourns. AKA my dreams.
Also before the dream, I did notice that Chris Rock, although a person born in a very Afrocentric environment in New York, like myself, is very well spoken and has Caucasian mannerism, again as do I. Meaning, we crossover well. Something that would be natural for a soul in a black body who was also drawing from experiences, and therefore balancing, another life-stream that was in a Caucasian body.
I believe it is a natural technique for creation to balance itself this way. I am aware of a lifetime that I have had as a colonel in the Confederate Army during the civil war and so I would have had experiences with General Robert E. Lee as I would have served under him during that life-stream.