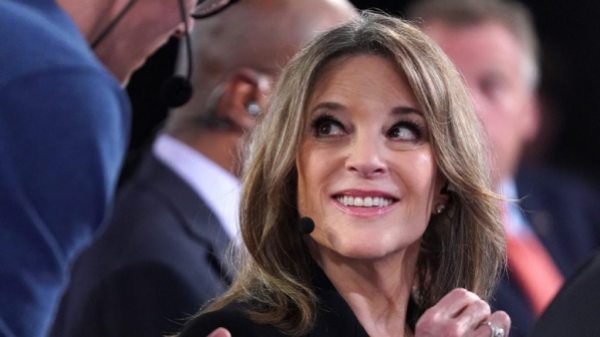 It's been 5 years since this proclamation by Bashar and his people, that in the Fall of 2016, Everything Will Change. So what did happen in 2016, that we would eventually look back and say was responsible for all the positive changes to our world. Well from MY personal point of view, this is what happened: 
In the fall of 2016 there was a Presidential election in the United States. The United States is a very powerful nation, that at the time controlled much influence around the entire planet, to put it mildly. 
The winner of this election was a shock to many the morning after the election. I assure you I was shocked after I woke up and checked who won. It said Donald J. Trump is the new President. 🙂 Well how is this going to change everything, according to Bashar? Well again, with my eyes, which see much, here is what I put together; hold on to your hats.
The United States for a very long time was under the control of some very dark forces, call them what you want, they have many names like Illuminati, The Cabal etc. They controlled our politicians who were mainly puppets. They maintained their control over the entire planet using the Babylonian money system, where they were allowed to control the currency and print as much as they desire, money being mostly electronic now. And guess who audits the Federal Reserve? Nobody. So they had unlimited funds. 
They would have our military do all their dirty work and what happened is that, as the planet was awakening after The Earth entered the photon zone of space, these military commanders also started awakening, well they realized they were working for psychopathic individuals. And so they in secret formed an ALLIANCE, yes just like in Star Wars. And they grew in numbers and started working together to take down the dark forces. This matriculated into their biggest coup to date which was to commandeer the pawn candidate Donald J. Trump, who was working as a pawn for the dark forces, playing the bad cop to Hilary's good cop. They made Donald THEIR candidate. They, the Alliance Military then went on to FIX the 2016 Presidential election of The United States so that they would have their man in power and can now make the necessary changes to "clean up the swamp," as Donald Trump put it in his inaugural speech. 
Please note that most elections in the U.S. prior to this were also fixed. We did not vote in the Bush family 3 times into office. George Bush Senior was a former Director of the CIA, which was the highest office in the land prior to the coup; believe it or not. The Intelligentsia of the U.S. is above the law and did what ever they wanted. Fixing elections is like child's play to them.
But all this has changed, The Alliance, are doing a great job so far. They initiated, in secret, many secret grand juries for thousands and thousands of key people who are pawns for the dark forces. They have made many arrests, some via military tribunals also. As of recent there were the arrest of a Mr. Jeffery Epstein who ran the Lolita island frequented by billionaires and politicians like Bill Clinton.
So what changed in the fall of 2016 is that the military of the United States took back the United States by a kind of silent coup, temporarily, so that they could initiate the necessary house cleaning, which continues 5 years later. This is why the mainstream media is doing everything it can to undermine Donald Trump and get him impeached, although all he has done is say some insensitive things publicly. 
The majority of Americans know absolutely nothing about this silent coup as they are conditioned ONLY to believe what comes from the mainstream media like CNN, CBS, ABC etc. FOX news is working with the alliance at this time it appears. In their not knowing all this, most of the world hates Donald Trump, even though he is technically, and literally, the symbol of their liberation and freedom. Again believe it or not.
This being said, Bashar and his people have also said in another event of theirs that the next elected president of the United States will be a woman. Notice they said elected, which we have not had in a long long while mind you. Of course they were not speaking of Hilary as she lost, this, in my opinion, was a reference to who the next ELECTED president of the U.S. will be in 2020. And we have many fine female candidates like Tulsi Gabbard, and my personal favorite Marianne Williamson.
Why do I favor Marianne? Because us having entered the photon belt, which is triggering our awakening, means we are entering the Golden Age of Aquarius. Meaning thousands of years of peace and love. Marianne Williamson is the only candidate who is a student and teacher of A Course In Miracles, which I am aware, but most are not, is the new teachings of Yeshua Ben Joseph, who most humans call Jesus Christ, but his real name is Yeshua Ben Joseph. Things like this are simple not reported on CNN, CBS ABC etc. Who else is fitted to sit in the white house during this time of the return of the Christed Consciousness, than a teacher of Christed Consciousness.
Remember this is just my opinion, what I see and feel. Bashar people were right about the fall of 2016 and I see no reason for them to be wrong about their new proclamation that The next elected President of the United States will be female. To me this is all very clear. But I am not a normal human, I am something else. 🙂
~Norman Love