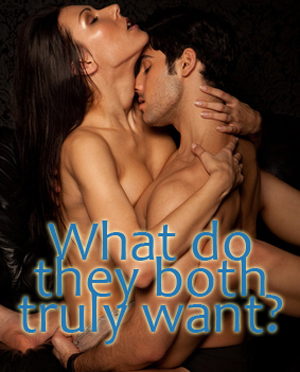 Why are we even having this discussion? Well as the Earth get further and further along the Ascension process, our veils are being lifted more and more. We are therefore remembering more and more about how creation works. And my present desire is to write about the false premise we have been living under; that: "opposites attract".
Old way of thinking, opposites attract

We were all brought up under the idea of how opposites attract. Well, lets take a look at the validity of this shall we. Actually look at it, consciously.
If opposites did really attract, homosexuality would not exist. How could it? Males would only be attracted to females and females would only be attracted to males. But of course in this day and age we know that male attracting to male and vice versa is very common. So opposites attract does not seem to work there.
What about social sects? Do rich people seek out poor people? Are attractive people always with and end up marrying unattractive people? Of course not. People tend to be with other people of similar interests. You've heard the saying "you too make a good couple" or "you look good together" or "you are a perfect fit". This is not said because of the differences between people, but the similarities. Experts in fact are saying that having more in common makes for healthier relationships.
Relationships
Now why is it that we sometimes see two very unlike people together. For instance a sweet woman with a harsh, mean, and cruel man? In these cases it is their similar unresolved patterns/habits that are attracting. She has a pattern or habit of being around men who are like that and he has a pattern/habit of the idea of humiliating or being cruel to women. Both patterns were likely spawned by the same event of being exposed to this type of male figure, this behavior, when they were both young. These patterns may even have originated before this particular life time. They may have came in with these patterns. But as you see even with couples who may appear on the surface to be opposites, there is a  single underlying similarity that is shared. It is this common pattern that makes them both want what the other has to offer. The woman would constantly go back to him and the man will always be sorry for what he did because, as you see, they need each other in order to feel whole. They are drawn together like two magnets, and much like magnets, they are drawn together because they are both seeking the same thing. And that is how they complete each other. The law of attraction gives them both what they need out of unconditional love for the choice that each of them is choosing to make; in each now moment. Nothing is stopping them however from choosing otherwise, and many women do choose to stop the cycle. This is usually done by realizing (real eyes) the belief, that creates the thoughts that elicits the emotions. Change the belief and you control the emotion. They were after all only addicted to the drug, the feeling that came from the way the emotions made them feel.
Studies
In a study published in the Proceedings of the National Academy of Sciences in July of 2003, researchers quizzed 978 heterosexual residents of Ithaca, N.Y., between the ages of 18 and 24. First, the participants rated the importance of 10 attributes of a long-term partner, and then rated themselves on the same scale. When the results were tallied, self-perception was more likely to match mate perception.
This conclusion was: "In Western society, humans use neither an 'opposites-attract' nor a 'reproductive-potentials-attract' rule in their choice of long-term partners, but rather a 'likes-attract' rule based on a preference for partners who are similar to themselves across a number of characteristics."
The above was taken from an article entitled "do opposites attract?". The internet is loaded with studies that are now showing that opposites, definitely do not attract.
New way of thinking. Like attracts like
In actuality opposites do not attract. what is really going on in reality is that like is always attracting like. As we indirectly learned above, You always tend to see 2 attractive people together, for the most part. People of the same height, size etc. together, for the most part. So in social sects, the norm is that like attracts like. And when we see apparent opposites together, look for the commonality or pattern that binds them together.
Magnets
But what about magnets? Clearly we see in science that magnets with opposing polarity attract? Well if you apply the labels that humans have attributed to what is really going on, it does appear that way. But what is actually happening is similar to our above couple and their common patterns. To how it works in magnets and metals we must shift the perspective of our thinking slightly. Put simply, element A has something element B wants, and element B has something element A wants, and they both want to get what the other has. They have similar needs. So in essence it is what they both have in common that is attracting them together. They both want each other. If only A wanted B and B did not want A, the circuit would not complete and there would be no attraction, no magnetism. But since they both want the same thing, their similarity invokes the law of attraction. I can't provide a more scientific explanation about atoms and electrons etc. because I don't have that background. My beliefs on this are intuitive. But I'm certain when you get down to the electrons and atoms of it all, we are looking at the same thing. If anyone reads this who does have a scientific understand of the wants of each element, please share in the comments.
Being whole
At play here also is the idea of being whole. The couple who are together due to a common pattern becomes whole when they find each other. They believe this negative behavior is who they are, so they are trying to become whole.
2 couples making love. One is male gender and the other female gender. They both want to get back into that higher state of being where they both come from. In the higher realms there is no gender. The vibrational conscious of Angels encompasses both. The creator, the Angels are not male or female, they are both. The idea of gender comes from the polarization of this energy and splitting it into what we call male and female.
What is going on between male gender and female gender is less about what is going on in the physical body, and more about what is going on in the spiritual body. What is happening in the spiritual body is the desire of consciousness to go back home. To be who they think they truly are. They want to be whole again. The desire to unify comes from a common goal, not from an uncommon one.
There is a logical explanation for unifying due to a common goal, there is no logic for unification due to opposing goals.You can say "these things attract because they are opposites" all day long, but you can't explain the logic of why. A sensible explanation comes only form their common unity.
Why do homosexuals attract?
The idea of attraction being based on common unity also sheds a logical explanation on homosexuality. Why would a male be attracted to a male and a female be so attracted to a female? Remember that what driving the unification is on the spiritual level. We are not just our bodies. We are mind, body and soul(spirit).  Sexual attraction is also based on spiritual aspects, as I mentioned above. Spirit is both masculine and feminine energy. The physical body of the human species is splint into male or female. Male body has masculine energy, and the female body houses feminine energy. But we are not just our bodies, we are mind, body and spirit, the true holy trinity. The spirit of man can be masculine or feminine in nature also. So even though someone incarnates into a male body, their spirit may be feminine energy. We hear all the time "I was born this way" and guess what? They were. When someone tells you who they are believe them.
So what is going on when we see a gay couple, irregardless of if its 2 men or 2 women, we are seeing feminine energy and masculine energy attempting to become whole.Humans have focused on the body because before they only believed in things they could see. But now everyone knows about spirit and our definitions are changing. Again, this is the only logical answer that explains why same genders would attract.
Our spirit incarnates as both male and female. We take turns. Sometimes we may prefer one to the other and live our life as that one. When we finally choose to have a life as the other, this can create some confusion because what you may have is a feminine energy spirit who is now in a male body. This is what is occurring naturally in creation so no need to be afraid of the situation.  Humans were of negative energy remember so they naturally react in fear to something they do not understand. But for the most part we are not afraid of this anymore.  In the future as we understand what is happening, hopefully by you sharing this article, the truth will spread. Gays are cool right?
Similarly magnets are of one vibration that was separated into 2 vibrations. Now these two vibrations long to become one again, hence the attraction. More on duality and polarity.
Attraction through thoughts
There is a definite connection between our thoughts and the reality we experience. Gang members think a certain way. These thoughts consist of things like "one day someone will kill me", or "I'll kill someone". So they attract other gang members with the same thought. This is why gang members are always killing other gang members. The lady who has a child who is not a gang member and this child gets killed by a stray bullet through a window, is always having the thoughts similar to "one day these gangs are gonna kill my baby with all this shooting". Thoughts are vibrational frequency that attracts the people places and things that we experience.
Remember thoughts are all that truly exist. In heaven, the higher realms where we exist, our thoughts provide instant manifestation of what we are thinking. this is how things are set up by a creator who wants everyone to have everything they desire.
Our reality operates on the same principals. Nothing has changed except there is a mathematical matrix, a formula at work that slows down the appearance of what we are thinking so that our thoughts do not instantly happen. Why? Well its a gift. Our vibrational level is too low. In other words, we were much too negative. Our thoughts would destroy us way too fast. Negative energy is destructive, separative, segrative, diversifies, breaks apart, doesn't allow harmonious communication, is discordant, jagged, and in fear. If we did not have the manifestations slowed down, we would be constantly going through the death process and there would be no time to have full experiences in a life time. Think about it. If you wanted someone gone, they would be gone. If someone hurt you, you would simply hurt them back instantly. Imagine for a moment if everyone on Earth now had the ability to do anything they thought? Yes it would be quite interesting to say the least. Disagreements would escalate quickly into mass destruction. Because that is the nature of negative energy.
As our vibration increases and it has increased and it will continue to increase. And the overall energy of our group consciousness gets positive, and it will after December 21, 2012, we will see an decrease in the time it takes for our thoughts to manifest. And they will eventually manifest instantly. This will happen when we are fully in the 5th dimension. Some of us already are. Now it makes sense how Yeshua(Jesus) could turn water to wine, feed the masses with a few loafs of bread, heal the sick, and raise the dead. He was a human who rose his vibration to that of the 5th dimension. In his own words "all that I have done , you too will do , and more". He did it by becoming more positive, more loving. This is what he meant by "I am the way". He was saying, I am love.
Thoughts are electric
The fastest way to experience something you don't want to happen is to worry about it. Worrying is repeating a thought in a loop over and over again. thoughts are electric, and when you wrap an electric current around something (the idea you are worrying about) it creates a stronger and stronger magnetic effect. It creates magnetism to this thing you think about. This is why it is said "you get more of what you focus on". The good news is, wise people focus on things they want, and they get that faster.
Emotions are magnetic
Now worrying, or having constant looping negative thoughts, are often associated with an emotion. This is why emotions are said to be magnetic, because they are basically the electric thoughts that have looped over themselves thereby creating a magnetic field. We experience this field as an emotion. Constantly thinking about whether something bad may happen in the future can feel like the emotion of fear, or doubt, or anger etc. The next time you feel a string emotion in your body focus on it. See if you can feel how it is magnetic, how there is a pull there. And as you calm down and the pull fades, see if you can see how it was just a build up of a magnetic charge. Be aware of how your mind is looping this thought over and over, and over. You will notice that as the looping subsides, so will the magnetic charge. Consider for a moment how much negativity you were attracting into your reality with such a strong magnetic pull. Now you see the need for the slow down of the matrix that allows for instant manifestation. You would have instantly attracted people, and things to make you angry and upset because that is what you were magnetizing to your reality. It would have made you more angry and the situation would become dire quickly and someone would have gotten seriously hurt. But now, the matrix gives you a chance to calm down, and then later, in a few hours, a few days, spread out over a week, you will slowly experience a police officer who gives you a ticket, a flat tire, some bad health issue etc. and slowly you will experience all the negativity you put out. Because this is law. Everyone must experience what they put out.
Now Imagine when you keep thinking positive thoughts? The feelings build up, you feel the emotion of joy, it feels expansive, warm, you smile and beam light. Your heart feels this amazing energy and if you were having intercourse, the energy might even be explosive and ecstatically blissful. We all know how good that can feel. And it is electric is it not? You want to be closer and closer to the person do you not? You want to be one with this person. And over time if you remain positive, loving and open, you will experience little things here and there over time that will keep you in that vibration, if you let it. Over time you will experience all the positive energy you gave off. Because this is law, you must experience what you put out.
Constantly thinking about something positive over and over creates the emotion of happiness or joy. Now our body is clearly telling us by how each emotion feels, which emotions are in our best interest. This is why I work on eliminating negative emotions and focusing on positive ones. Because what we focus on is a choice. Habits of man may say otherwise, but we can all retrain ourselves to control our thoughts, thereby controlling our emotions. Beliefs create thoughts, thoughts create emotions, and it is those emotions that have a huge impact in the people places and things we experience.
Law of Attraction
The laws of creation, unlike man's laws, can not be broken. There are 4 known laws of creation.They are unbreakable.
You exist
The one is all and the all is one
What you put out you get back
Everything changes except the first 3 laws.
The 3rd law of creation is the law of attraction, "what you put out you get back". It relates to this article as the phrase "like attracts like". But what the law of attraction basically states is that everything vibrates at a frequency. That frequency will attract like frequency. If you are putting out a mean, angry frequency you will attract people places and things that will keep you in that frequency. Wise conscious people do not do this. People do this unconsciously all the time.  If you however are putting out the frequency of Happiness, joy, and love, you will attract into your reality the people places and things to keep you in that frequency. This is the law that allows the free choice of man, as allotted by the creators, in this illusionary reality we live in. The Angelic realm has provided much on the topic of the law of attraction.
Conclusion
So what do we do with this?  First we should stop propagating the false myth that opposites attract. This is not true. The Universe is built on love and love allows choice.
The idea  that opposites attract is just an arbitrary concept created in the mind of man, similar to how we created the concept of time, which does not truly exist either, but was created as a tool.
Second, we need to rethink everything we have been applying this to in science and take a look at the different potentials that reveal themselves once we look at nature how it truly is.
We may now solve some serious issues that we were not able to see the solutions to prior. Some things may now become obvious when we look at them from this fresh perspective.